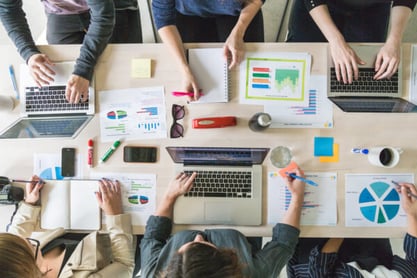 Many Canadian organizations are readying their offices for an increased number of workers. It's very clear from our discussions with clients that professional services organizations are adopting the hybrid work model while focusing on trying to lure more employees back to the office to inspire culture building teamwork. The plan of trying to get workers into the office at least 2-3 days a week, for now, seems to be consistent. Office workers that have embraced working from home have changed their habits around printing hard copy documents, and have moved to working with software tools that support editing and updating documents on their screen and flowing documents through their process in the original digital format. Firms don't want employees to revert back to printing like they did pre-covid. To support a continued reduction in office printing IT and Administration leaders are interested in moving to a more consolidated fleet of equipment; basically getting printers off of people's desks and bringing multi-function print equipment closer to the user groups with the power of workflow. The goal is to keep the learned efficiency gains of users working with digital documents while still empowering users with print equipment that is only a few footsteps away. Many organizations have also recognized that the reduced print volume has positively impacted their carbon footprint and want to continue supporting this reduction. We currently have a couple of dozen print consolidation projects running with mid-market and enterprise clients and prospects, and there is demand for more.
Here are some of the benefits of completing an office print device consolidation plan:
Reduce the number of devices and simplify and reduce monthly MPS billing

Reduce carbon footprint by using original supplies and implementing Energy Star certified equipment

Save real estate space

Increase end-user productivity by bringing more powerful functionality closer to the user

With a future state you will have the print equipment and print infrastructure to successfully implement

automated workflow solutions

to improve further productivity and convenience for users
If your organization is interested in updating and consolidating your print environment to empower your employees, here's what to expect.
Office print consolidation project stages with high-level details:
Print Infrastructure Current State Assessment
a. Print servers and device driver management
b. Print security and device firmware management
c. Print device security configuration automation/reporting capabilities


d. Scan and fax process, tools and systems
Deliverable: future state recommendation with best practices in each area

2. Current State MPS Financial Assessment
a. Fleet age, volume, end of life equipment
b. SLA data, volume vs service interval correlation
Deliverable: Current state total cost of ownership report


3. Site Assessment – as required developed with key stakeholders and IT
a. Floor print layout with current state equipment and user groups
b. SME and user discussions
c. IT team project lead
d. Software solutions to support productivity improvement opportunities
Outcome: Device plan for each location/floor/department


4. Draft and Final plans for implementation
Outcome Future state plan, business case, budget, and implementation plan to go live that includes hardware, software, and all MPS services with one simple flat monthly fee
An MPS expert can work through this process with your team to ensure a successful future state that supports long term increases in efficiency gains. As a bonus, 95% of the work is completed by an MPS expert with light support from your team. Whether you are an existing SmartPrint client or an organization looking for help, you're welcome to reach out for a brief discussion to see if we can be of service.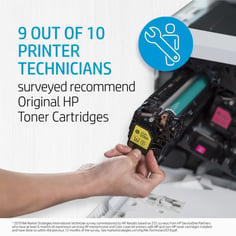 Sometimes what looks like savings can turn into a hassle. If you are running aftermarket supplies in your print devices, reach out to see how we can help to convert you to OEM. We typically find that we can help our clients make the change to OEM without impacting the total cost of ownership and the monthly operational cost to run the print environment. If you are currently running OEM supplies and are thinking about trying aftermarket supplies to try and save some money, there may be a better way to save! Reach out to talk to one of our MPS experts.

HP OEM supplies provide the confidence you can rely on for everyday printing. HP is committed to the environment by using recycled materials in new cartridges and offering a free recycling program from one of the 100 most sustainable companies in the world. Supplies also meet eco-label emission criteria to help maintain the air quality. Trust is also provided from the packaging to the chips to use supplies that protect your printer and your data. Lastly, peace of mind is provided in knowing that you are using HP OEM supplies.