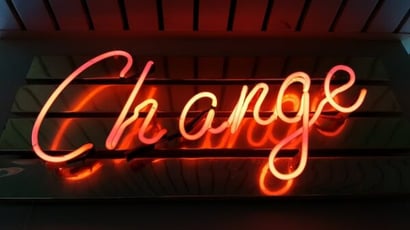 The most successful businesses typically have well-oiled processes and integrated systems and processes across every department. Many successful Canadian companies that have focused on optimizing processes across their business systems are the leaders in their specific industry because of their efficiency and the ease of doing business that their customers experience. Most of the business processes in an organization focus on moving digital and paper-based documents through the business to make things happen internally and externally. Well-oiled traditional systems, even when highly integrated, have gaps in business processes that need to be bridged by people (employees). The next level of optimization is embracing digital transformation. The Wikipedia definition of digital transformation is "the adoption of digital technology by an organization to digitize non-digital products, services, or operations. The goal for its implementation is to increase value through innovation, invention, customer experience or efficiency".
Given that basically, all information that flows through an organization is some type of document (hard copy or soft copy), your managed print services provider should have significant expertise in helping to automate and transform your business processes.
When looking at the best-in-breed software solutions supporting digital transformation there are purpose-built applications that can automate a manual function like accounts payable data entry, and there are solutions that have an infinite number of processes that can be automated because they have flexible workflow tools that we can build almost any manual document process into an automated process while supporting integration to your existing software systems. Think about the possibilities.
Where is the low-hanging fruit in your business? Look for the following:
Departments with stacks of paper and filing cabinets

Business processes that result in high levels of variation or errors

Any business process that has manual data entry ie. accounts payable, shipping/distribution

Business processes that require approvals and audit trails ie.

human resources

, procurement, payment

Areas where employees search for documents and have challenges retrieving them in a timely basis ie.

contracts management

, customer service
Here are a few ideas where departments may enable a quick win:
Finance & Accounting

Integrate to ERP to enable standardized and automate AP processes

Transition paper-based financial reporting and budget approvals to automated workflow with an audit trail

Automate and track PO payment approvals

Operations & Administration

Contracts management with review and approval anytime from any device

Integrate seamlessly with your CRM to access Contracts, Statements of Work and Non-disclosure

Training management

Supply chain logistics management

Human Resources

Employee onboarding

New hire requests

Employee self-service portal

Manufacturing / Construction

Digitally manage compliance and safety documentation processes and audits

Construction document management anytime, any device access
If you are a mid-market company that is interested in increasing efficiency to make it easier for your customers to do business with you, or simply to compete in your space through productivity improvements in your business, I recommend talking to your MPS experts who should have the ability to recommend the best solution to enable a quick win that your organization can build from. The leaders that drive their businesses to optimize the flow of information with intelligent workflow technology will be the leaders in their space.
Contact us if you would like to engage in an informative discussion regarding automated workflow.
HP Capture and Route is a great example of a digital management tool that can automate the ingestion of content from multiple inputs and flow the content right into automated workflows built in an intelligent workflow software solution. We have had a lot of success with this tool as the front end of a fully integrated business workflow system. With our intelligent workflow solutions, we have multiple options of best-in-breed platforms and we ensure that all of the applications are agnostic so if there are changes in your environment your workflows are intact for the future.