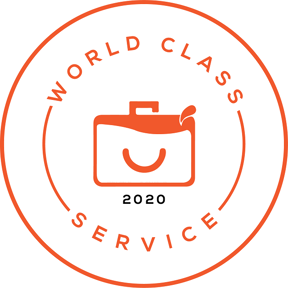 SmartPrint is World Class with a 2020 NPS score of 95!
Many companies claim that they have the "best service in the business" but few even have a way to measure how happy their customers really are. At SmartPrint we have a system for everything, including a system that allows us to capture feedback after every service/support call, regardless of whether the service was an on-site emergency, a pro-actively scheduled call, or if it was an avoided on-site service call we were able to close off remotely with our remote service management system. We use the NPS (Net Promoter Score).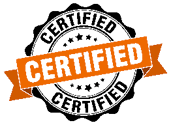 The average North American company has an NPS of 30. Some well-loved companies reach scores into the 70s and 80s. NPS is a very simple loyalty metric that holds companies and employees accountable for how they treat their clients. It is a loyalty metric and a discipline for using customer feedback to drive growth in our business. SmartPrint has been using NPS for 10 years and over that period it has provided the information and visibility to help us increase our score year over year. It is interesting, our business growth has mirrored the NPS rapid climb to World Class over this period. There are only 5 Canadian MPS companies with this award and SmartPrint is the only one in the Greater Toronto Area with a national reach that has been certified by CEO Juice.


How do we do it? Here are 5 keys to our success:
Proactive services through real-time monitoring of equipment

We can fix problems before they happen, that positively impacts customer satisfaction when downtime is avoided



Unmatched operational efficiency with integrated, automated systems

You will never run out of supplies – our automated proactive supplies management has been perfected

Your hardware and software implementations are professionally project managed

Your invoice is simple and is always correct



Continuous improvement

Fleet and service level reporting for business reviews includes real-time, accurate data to support improvements for your team



Guaranteed 99%+ uptime is not only accomplished with great service support

OEM supplies and replacement parts dramatically increase the fleet uptime with fewer emergency service calls (OEM toner can reduce emergency service calls by more than 40% which dramatically impacts user downtime)

As independent experts, we only work with the most trusted brands with products and supply chains that support responsible sustainability which brings the quality we need to keep your uptime high



Changing the way we work with productivity improvement for our clients

We build long-term relationships with clients by solving business problems with software. For example, we can implement a super simple, low-cost scan workflow app that would save every employee 15 minutes per week on average; and/or a more complex business process workflow that can automate accounts payable invoice processing saving 40% of the whole departments time
Is your organization world class, or are you striving to be? Your employees deserve the best. If your business does value your employee's time because you want to ensure that they are happy and highly productive, you should look to a truly world class MPS and workflow automation partner.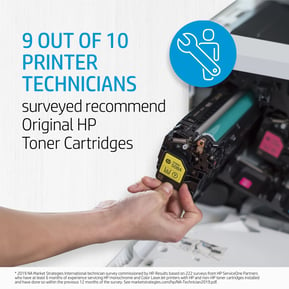 Sometimes what looks like savings can turn into a hassle. If you are running aftermarket supplies in your print devices, reach out to see how we can help to convert you to OEM. We typically find that we can help our clients make the change to OEM without impacting the total cost of ownership and the monthly operational cost to run the print environment. If you are currently running OEM supplies and are thinking about trying aftermarket supplies to try and save some money, there may be a better way to save! Reach out to talk to one of our MPS experts.

HP OEM supplies provide the confidence you can rely on for everyday printing. HP is committed to the environment by using recycled materials in new cartridges and offering a free recycling program from one of the 100 most sustainable companies in the world. Supplies also meet eco-label emission criteria to help maintain the air quality. Trust is also provided from the packaging to the chips to use supplies that protect your printer and your data. Lastly, peace of mind is provided in knowing that you are using HP OEM supplies.