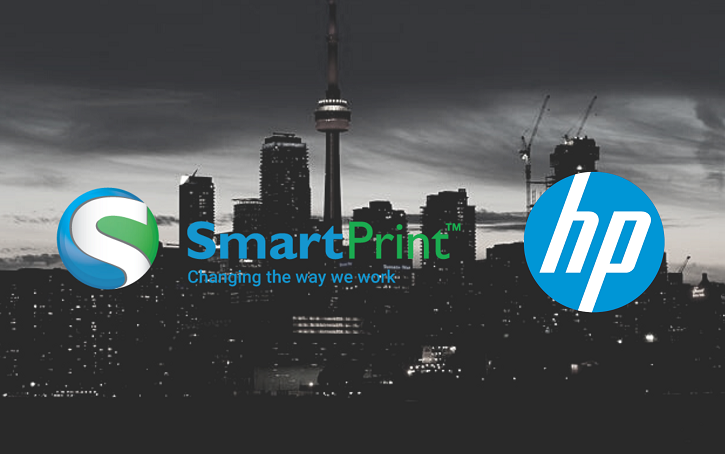 Partner Awards Program Recognizes Achievements in Growth and Innovation
Toronto, July 31, 2020 — Today, SmartPrint was named a 2019 "HP Inc. Partner of the Year" for its
work in fiscal year 2019. The company's annual Partner of the Year Awards honor top-performing partners for exemplary achievements in growth and innovation. SmartPrint was lauded in the sub-category of
HP Canada Supplies Partner of the Year
.
HP's 2019 Canada partner award winners were selected based on a variety of criteria including strategic growth and innovation, and were given in the categories of Personal Systems, Print Hardware and Supplies across distributors, national solution providers and resellers.
"Channel partners are the lifeblood of our business, and it's a pleasure to recognize the achievements of this year's partner award winners, each of whom have demonstrated exceptional growth through innovation and a true commitment to our mutual customers," said John Cammalleri, vice president, Commercial Channel Sales, Canada, HP Inc. "We congratulate SmartPrint on this well-deserved recognition, and thank them for their continued partnership with HP."
"When we work together, great things happen. This is evident in the success and accomplishments that SmartPrint has achieved in the last year," said Mary Ann Yule, President and CEO, HP Canada. "Thank you for your continued collaboration, and congratulations!"
We're delighted to be recognized as "Partner of the Year for 2019" by HP Canada for the 3rd time. "Pairing SmartPrint's unique proactive fleet management with HP's unparalleled print technology delivers a client experience unmatched in the Canadian marketplace," said Tim Lomax, President, SmartPrint.
About SmartPrint:
SmartPrint is the leading Managed Print Services (MPS) firm in Canada working with large corporate clients with 100+ employees to enable them to outsource the management of their office printing and imaging devices. The goal of our managed print services program is to drive down cost, maximize efficiency and secure the print infrastructure within our clients' organizations. Our vertically focused expertise provides custom tailored solutions to each of our client's unique challenges.
During these challenging times resulting from the Covid pandemic, Canadian businesses are prioritizing the need for Digital Transformation. SmartPrint's years of experience enabling Intelligent Workflow Solutions provides our clients with complete workflow automation for Virtual Teams. Business will never be the same again, so SmartPrint's Changing the way we work.
To find out more about SmartPrint, please explore our website: www.smartprint.com.
For Press or Analyst inquiries please contact:
Rob Farrell
rob.farrell[@]smartprint.com
905.475.6177 x234