We can't ignore the elephant in the room.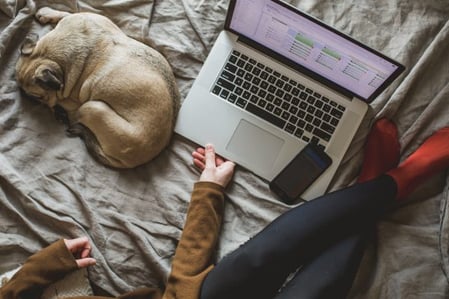 The coronavirus pandemic has already affected our lives in more ways than any of us could have imagined—but we're not leaving your side.
We're open for business! SmartPrint remains as committed as ever to delivering an incredible, uninterrupted, and stress-free managed print service even while implementing multiple critical health and safety measures.
Also, with so many people suddenly working from home, I wanted to make sure you knew about our additional services. With both printer and non-printer related support available, SmartPrint is here to help your newly-remote team get everything up, running, and working in no time.
Some of these specialized services include:
Implementing solutions: Remote IT Support and Services


We can help with rapid deployment of mailroom digitization and distribution software, secure cloud document management and workflow software, and deploying cloud fax software so users can access and transmit everything from home. We can deploy in 48 hrs or less.

Emergency Toner for Your Printers (office, or home office)


Though we don't anticipate any supply chain issues, if you'd like to order backup printer supplies, we'll happily help.

Home Office Printers, Installation, and Free Virtual Support


Do your employees need printers for their home offices? We'll work with you to find the perfect devices and help you through the entire installation process.

Already have home office printers? We'll support your users virtually if they have problems

.
Think you might be interested in any of these services? Feel free to contact us anytime so we can talk more in-depth about your needs.
And remember—the SmartPrint team is always here for you. Please don't hesitate to reach out with any questions or concerns.
Thanks for your continued loyalty and stay safe.

HP OEM supplies provide the confidence you can rely on for everyday printing. HP is committed to the environment by using recycled materials in new cartridges and offering a free recycling program from one of the 100 most sustainable companies in the world. Supplies also meet eco-label emission criteria to help maintain the air quality. Trust is also provided from the packaging to the chips to use supplies that protect your printer and your data. Lastly, peace of mind is provided in knowing that you are using HP OEM supplies.