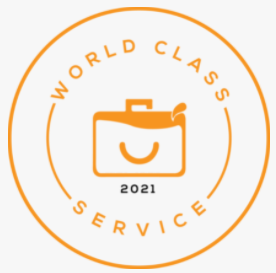 NPS (Net Promoter Score) is the world standard for measuring customer satisfaction levels. NPS is a simple loyalty metric that holds companies and their employees accountable for how they treat and support customers. SmartPrint uses the feedback to continually improve our customer-centric focus and overall business performance.
When I reflect on 2021 and what it takes to continually operate as a world class services company through the challenging times of a global pandemic, here are the 4 points that really stand out for me.
Our people - a dedicated, stable team



A deep bench of experts that continually deliver results for our clients. It takes dedication, knowledge and focus, from the front lines of our field technical team to customer service, sales and our back office.



Our systems and process



I can't say enough about how our seamlessly integrated systems enable efficiency and operational excellence, which translate to improved uptime, data accuracy and enables predictive and proactive support for our clients.



Our creativity



Our account management and operations team treat each client as unique and focus on making it easier to do business with us, which saves time and money.



Our clients - Partnership



Our clients refer to SmartPrint as an extension of their team. We work together to solve business problems and we enable our clients to focus on their core.
So far 2022 has brought the technology industry significant challenges with the supply chain for hardware, supplies and replacement parts, and we have seen dramatic price increases across all manufacturers. I'm very grateful to have such a great organization with a team that will continue to be creative and do their best to support our clients through this challenging time!
Is your organization world class, or are you striving to be? Your employees deserve the best. If your business does value your employee's time because you want to ensure that they are happy and highly productive, you should look to a truly world class MPS and workflow automation partner.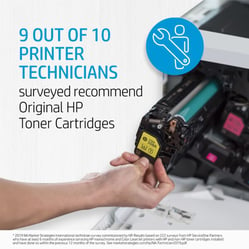 Sometimes what looks like savings can turn into a hassle. If you are running aftermarket supplies in your print devices, reach out to see how we can help to convert you to OEM. We typically find that we can help our clients make the change to OEM without impacting the total cost of ownership and the monthly operational cost to run the print environment. If you are currently running OEM supplies and are thinking about trying aftermarket supplies to try and save some money, there may be a better way to save! Reach out to talk to one of our MPS experts.

HP OEM supplies provide the confidence you can rely on for everyday printing. HP is committed to the environment by using recycled materials in new cartridges and offering a free recycling program from one of the 100 most sustainable companies in the world. Supplies also meet eco-label emission criteria to help maintain the air quality. Trust is also provided from the packaging to the chips to use supplies that protect your printer and your data. Lastly, peace of mind is provided in knowing that you are using HP OEM supplies.