As you may know, your office print devices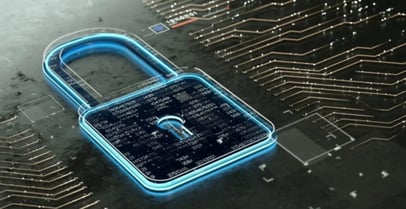 are as vulnerable to cyber security threats as a desktop or laptop computer. All it takes is one opening for a hacker to exploit you and gain control of a compromised MFP. The hacker can quietly steal information, or they can penetrate deeper into your network.
On November 30th we were notified of security vulnerabilities within firmware associated with a number of HP Enterprise LaserJet and PageWide printers and MFPs. HP was able to immediately patch the potential vulnerability with a firmware update. SmartPrint advises that you take immediate action to protect your organization against any potential threats.
Here are links to the two security bulletins released:
CVE-2021-39238
https://support.hp.com/us-en/document/ish_5000124-5000148-16/hpsbpi03748
CVE-2021-39237
https://support.hp.com/us-en/document/ish_5000383-5000409-16/hpsbpi03749
The bulletins include a list of devices that are affected by each vulnerability, as well as a summary of what firmware version to use.
When SmartPrint is involved in hardware deployment with our clients we take steps to mitigate security risk by:
- Enabling EWS Password
- Disabling all protocols not in use
- Disabling USB port (printing)
- Recommending printers are deployed within VLANs
HP offers a free fleet management software that can help to streamline firmware updates with a one-to-many approach. It is called HP Web Jetadmin Software.
To download Web Jetadmin click here: https://h30670.www3.hp.com/portal/swdepot/displayProductInfo.do?productNumber=J6052AA&lc=EN_US
Many organizations' standard security protocols include ensuring that print device firmware is kept at the most recent revision. SmartPrint can help if you need assistance, we offer 2 levels of firmware management services.
Firmware Advisory Service

We can rapidly provide a list of your devices that are out of date and the recommended firmware level, by completing a network scan of your print equipment

We can also recommend software to help you manage firmware on your own

Full Firmware Management Service

We can manage and maintain your fleet to the latest, tested firmware levels

Updates are scheduled and can be managed remotely

For highly secure environments on-site resources are also available
Firmware management services can be incorporated into a SmartPrint MPS program or can be completed as a separate service or one-time project. If this is something you would like to learn more about please contact us for a brief discussion.