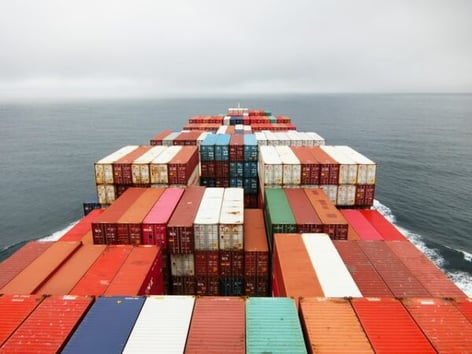 ​If a device has reached the "end of life" it must go. Closing the security vulnerability gaps is critical, and when firmware updates and patches are no longer available from the manufacturer because it is end-of-life, there is a real risk. How do you make that happen while the technology supply chain is in complete disarray? What's the stopgap while you wait for hardware manufacturing and the supply chain to catch up? While you are thinking about that, it's also important to note that buying print hardware that is available from an e-commerce giant or a big box store will not support a standardized, secure print infrastructure with equipment that can be properly managed by a managed print services (MPS) partner that can provide end to end coverage for your fleet of print equipment. It may surprise you that acquiring the right equipment, as recommended by managed print services experts will not only enable you to mitigate security risks but will also cost less in the long run.
Top 5 reasons to upgrade your end-of-life print hardware now
Security vulnerabilities

Cyber activity is continuing to increase, and a breach may have a huge impact on your business. If a device is around 5 years old, firmware patches may no longer be supported, and vulnerabilities can be exploited.

Your users' requirements have changed

Do you still need a big complex copier? Use this opportunity to give your users what they need with equipment that takes up half of the real estate.

Sustainability

Lower your carbon footprint with equipment that uses less energy, while reducing the capital and operational costs.

Print infrastructure optimization

Implement software tools to automate print device security with reporting, while saving IT time, with a stack of simple, yet robust software tools to enable consistent print infrastructure management. Don't get caught with this risk again.

Lower costs

Enterprise-level print equipment has a lower total cost of ownership (TCO). An MPS partner whose team has the technical depth to build a simple, world-class print infrastructure will deliver a strong return on the efficiency of your IT team. Partner with experts to mitigate risk and keep your team focused on their core competencies.
An MPS expert can help to secure your existing print infrastructure while building the right plan to upgrade the equipment when it becomes available. It's important to get in the queue for new hardware.
Reach out to SmartPrint and we can provide a simple free assessment so that you can understand the risk of the current state of your print infrastructure.

Without central control of your print fleet, security settings are extremely difficult to manage, and entry points for cybercrime are more easily overlooked. It becomes even more complex supporting work from home employees and integrating equipment to workflow automation systems. Your IT team could be focused on configuration settings and authentication rather than working on other valuable IT projects or support. Encryption and authentication can be accomplished universally with an integrated automated security management tool. We've had great success with HP JetAdvantage Security Manager, ask one of our experts to share best practices in this area.