We are very grateful to be recognized in the global top 20!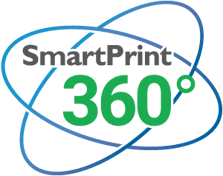 A panel of industry C-level executives, VC's and Analysts as well as the editorial board of CIO Review selected the list of top providers.
SmartPrint is staying on the cutting edge of software and print infrastructure solutions to complement our best in breed approach to delivering managed print services. Our SmartPrint 360 Print as a Service offering simplifies all aspects of MPS for our clients with a single bill while enabling consolidation to a single vendor.
SmartPrint has a continued focus of leading the market through our proactive approach of delivering account management, consulting, services and supplies management.
Thank you CIO Review, The Navigator for Enterprise Solutions.