Last month we looked at how a multi-vendor approach impacts employees. Today, we'll look at how it impacts cost control.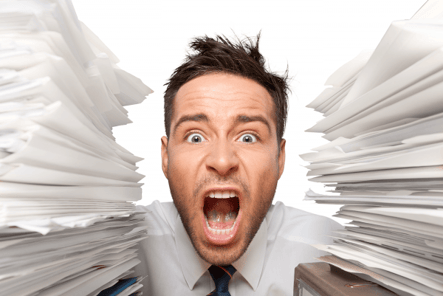 Bringing in office technology vendors on an ad hoc basis is a common practice… but it's not a great one. Consider the complications when hardware is sourced from 2-3 different providers, supplies from another, and service varies, especially if you have more than one office location. Instead of paying one vendor to do all of the above, you pay each of them to do a piece.
Each invoice has a processing cost. What's your internal cost? A good average is $80 per invoice, but that's not the only incremental cost. It's likely not even the biggest. Consider the following:
Are you getting standardized pricing on your equipment? Software? Supplies? Service?

How much time do your employees spend on vendor procurement? Management? Relationship building?

What level of buying power do you have with your vendors? Does it fluctuate? What factors contribute?

Is market knowledge being utilized to your advantage? Who has your back at the negotiation table?
Not all office vendors are created equal. When you work with a few, you're only as strong as your weakest link. Choose one but choose right. The best choice is someone who can negotiate standardized pricing on standardized equipment, software and services, all on your behalf through industry experience.

Consolidating vendors isn't just about getting the best price. You also need to reduce costs in employee time. From admin and managers to accounts payable and IT, too much time is being spent on too many vendors.
Wouldn't it be nice to go from dozens of monthly invoices to 1/quarter?
The cherry on top is that when you consolidate your office technology vendors, you increase your buying power. Equipment, software, supplies, and service can be bundled and discounted for all of your locations.
For years, we've helped our clients streamline vendors anywhere from 5:1 to 30:1. To find out more, contact us today.