4 Reasons to Take Vendor Consolidation to the Next Level with MPS (Managed Print Services) and ECM (Enterprise Content Management)
I find that more and more, our clients are asking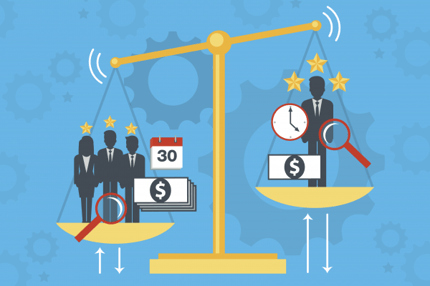 us to expand our offering to support more functions around office printing, scanning, and digital workflow/content management, as part of their strategy to consolidate IT vendors. At first glance, some may think, it's just office printing, document storage, simple document workflow etc.; however, to integrate the technologies and make it all work takes knowledge and expertise that is not found inside of an IT team.
SmartPrint

has partnered with HP Inc. to provide best in breed HP printers and copiers to support integration with open architecture to enable an integrated complete document workflow, digitized solution to be always on and highly scalable. There are some compelling reasons to look at taking vendor consolidation to the next level in this space beyond obvious cost saving.
To provide a high-level example, we have a manufacturing client that relies on SmartPrint to manage all of their print devices at 7 locations across Canada. We have integrated a workflow engine that enables users to capture and categories important structured and unstructured documents in a simple document management system with the ability to search and quickly find them again in the future. This sounds simple; however, it was very important for this client to have their data and intellectual property safe and secure, while the integrated solution is drastically reducing the time their employees spend searching for important documents in their customer service and finance departments. Prior to implementation, they estimated 100's of employee hours monthly spent searching through file cabinets, boxes of paper and uncategorized digital documents. All hardware, software, MPS, solution support and professional services are integrated into a SmartPrint 360 program with an as a service flat monthly fee.
Top 4 reasons to look to your trusted MPS experts for vendor consolidation beyond basic MPS offerings
Don't get stuck with a print infrastructure that won't support your vision
Work with experts to ensure success for your future projects. Your MPS experts should have the experience to recommend agnostic hardware and software solutions to be sure you have the foundation in place to build on. With the right foundation (printing and imaging infrastructure) in place, you can ensure that your organization continues to successfully develop and implement digitization of business processes and automated workflow. It is amazing how many times we engage with a company with a great vision for solutions and have to indicate that they need to invest heavily in the foundation due to bad technology decisions.
2. Change from how it's always been done
Automating workflow for users and departments can be embedded long term if the electronic content management system is integrated into the users' work processes, whether paper-based or digital. If your trusted MPS experts are working to implement and support the print infrastructure and integrations to the related software (print security software, workflow engine, document management, and content management systems) you will have the support you need when there is an issue with any of the solution components. When these solutions are architected, implemented, and supported long-term by the experts that also support all connected devices, your partner is in place to ensure that the system stays in place with consistent training, support and future development.
3. More productive employees
Your organization can rely on your MPS partner to help make the correct decisions on best in breed hardware and software for the future with expertise that cannot be insourced. An MPS expert partner that is in control of the whole printing and imaging infrastructure and workflow is the best choice.
4. Simplify IT Helpdesk processes
With one partner responsible, no finger pointing will occur and the expertise and responsibility to deal with issues lie with your dedicated partner. The IT Help Desk is simplified, and user uptime is managed at an optimal level.
If it's time to simplify your business and look at the next level of vendor consolidation we recommend that you work with an independent MPS expert that provides recommendations of agnostic hardware and software solutions to ensure scalability and flexibility to future proof your print infrastructure.