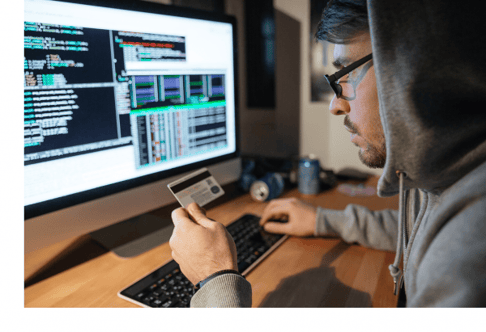 Two years ago, a Canadian company, TIO Networks, owned by PayPal at the time, exposed the personal and financial information of over 1.6 million customers. This led to the suspension of its operations, and a permanent stain on PayPal's reputation, even though the two were separate entities and PayPal customers were not at all affected.
Cybercrime remains a real threat to Canadian businesses, and printers & MFPs that are more than five years old are most at risk. No matter how good your IT Department is, they can't do it all—and they shouldn't have to! Not in today's world.
If your office print equipment is managed and secured one device at a time, how long does it take to properly harden a fleet of devices when there are up to 250 potential settings to adjust on every single printer or MFP? You're probably looking at several days of work depending on the size of your organization. That may be fine for the initial setup, but when security policies and firmware are updated, you'll have to do it all over again… and again, as rules and employees change, or new vulnerabilities become exposed.
Your IT time is valuable and shouldn't be used up on tasks like this.

Without central control of your print fleet, security settings are extremely difficult to manage, and entry points for cybercrime are more easily overlooked. Your IT team is focused on configuration settings and authentication rather than working on other valuable IT projects or support. Encryption and authentication can be accomplished universally with an integrated automated security management tool. We've had great success with HP JetAdvantage Security Manager, but options from other OEMs also exist.
With an automated security management tool, you can:
Use a single security policy for all of your devices—never secure one device at a time again!

Easily add printers or MFPs to your fleet that instantly

meet the requirements of your security policy with configuration settings applied automatically

.

Meet compliance requirements with full reporting capabilities.
Automated security management is not only a more effective way to secure your printers & MFPs, but it is also a significant timesaver that your IT Team will praise you for. It is especially powerful when combined with other print management tools in an all-inclusive agreement like SmartPrint 360. If you're interested in learning about the best in class application of a fully integrated print infrastructure to protect your firm and save IT time, reach out, we would be happy to share! We stay up-to-date on print security so you don't have to.