[Toronto, ON, Canada] – [May 17, 2018] - SmartPrint moved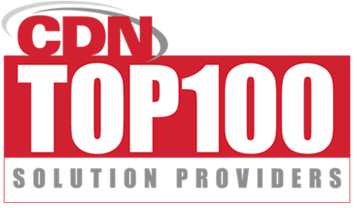 up 10 places this year to #75 in the Computer Dealer News (CDN) Top 100 Solution Providers List. 2017 was another tremendous year of growth for SmartPrint's Managed Print Services business. We added multiple significant clients in all of our key focus verticals, which include Legal, Financial, Manufacturing and Healthcare.

Growth has been significant for us over the last 5 years. We are very happy that our client retention rate remains extremely high for our field at above 98.5%. Clearly, our clients perceive the high value we promise to deliver. We are continually adding solutions to our offerings that solve client's business problems. We are creatively delivering new programs to simplify procurement and conserve capital for our clients, through our office printing as-a-service platform. We'll keep the focus on innovation to simplify office printing and hope to climb higher on the list again next year!
About SmartPrint:

SmartPrint is Canada's most recognized independent MPS provider, helps organizations make sense of complex print environments. SmartPrint's team of Managed Print Services (MPS) consultants leverage the markets best tools and systems offering best in breed office printing equipment and software to help simplify printing, scanning and document workflow. Our clients experience dramatic improvements in user efficiency, reduced costs of 30% to 50%, reduced helpdesk calls by 25% and significant administrative efficiencies through vendor consolidation. SmartPrint's solutions are not about printers and copiers, they're about people.