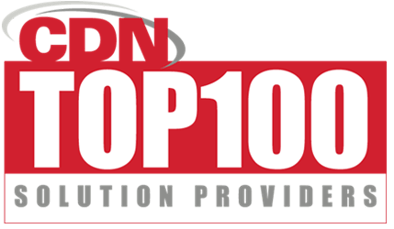 [Toronto, ON, Canada] – [May 11, 2017] – SmartPrint ranked # 85 in the Computer Dealer News (CDN) Top 100 Solution Providers List this year, up one spot from last year. The 2017 CDN Top 100 Solution Providers List ranks IT solution provider applicants based on revenue earnings for 2016.
The organic growth that SmartPrint experienced was in large part due to the significant amount of net new clients that were brought on board this year, an increase in provisioned services to existing clients, as well as being named HP's Print Partner of the Year.
SmartPrint will continue to grow and evolve along with their clients by helping them gain control of increasingly complex print environments.
About SmartPrint:
HP's Print Partner of the Year, SmartPrint is Canada's most recognized independent MPS provider, helping organizations make sense of complex print environments. SmartPrint's team of Managed Print Services (MPS) consultants leverage the markets best tools and systems offering best in breed office printing equipment and software to help simplify printing, scanning and document workflow. Our clients experience dramatic improvements in user efficiency, reduced costs of 30% to 50%, reduced helpdesk calls by 25% and significant administrative efficiencies through vendor consolidation. SmartPrint's solutions are not about printers and copiers, they're about people.