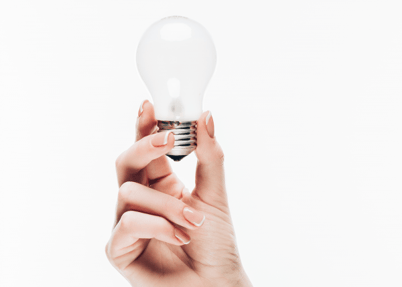 Why You Need to Consolidate Your Office Print Vendors
You've heard the expression, "how many people does it take to screw in a lightbulb?" In our industry, it's "how many vendors does it take to manage print?" Why? Many companies source their hardware from two or three different providers. Supplies often come from another source, and if a device breaks down, even more vendors enter the picture! As a result, the simple office function of printing can become a managerial nightmare for your users, IT Help Desk, and others. Multiply that across office locations and it can become a major frustration and waste of valuable time. If this is your current situation, and you don't think there's a problem, you should ask yourself these five questions…
If something goes wrong with a device or supply, who will cover the repair?

If you're spending too much, who do you call to lower your costs?

Who makes sure the print infrastructure is up-to-date to

protect against security threats

?

How many unique invoices are you paying every month?

Does it have to be this complicated?
The answer to #5: an astounding no! You could have everything covered under one bill, for one price, in all of your operating regions.
SmartPrint 360 is an expert designed MPS solution with advanced infrastructure and high-level security that provides hardware and software to support your print volume in the most efficient and cost-effective way: the consumption model. This model covers all required hardware, software, supplies and services, and includes the page volume you need for a flat monthly fee. If your needs grow, the adjustments are taken care of for you.



You will save 30-50% on average with the best in breed standardized infrastructure. With SmartPrint's fully integrated monitoring system, you get real-time alerts and proactive management of service and supplies, significantly reducing printer downtime. Standardizing your technology also strengthens security, which is increasingly important as print devices and software are a favourite entry point for cybercriminals.
40% of Canadian companies experienced security breaches in 2016, and 54% of those were due to unsecured printers. (IDC: Print Security – The Overlooked Threat)
SmartPrint will detect vulnerabilities in your devices and harden endpoints before infiltration. The technology is advancing, and will soon enable real-time reporting on the status of security threats. We're on top of it, so you don't have to be.
Print is our business; let us help you focus on yours. Contact a SmartPrint specialist today to learn more about SmartPrint 360.