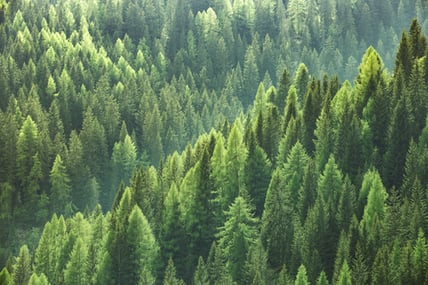 During my years of experience in the tech industry, I haven't encountered a company that demonstrates a bigger commitment to sustainability than HP Inc. HP has been focused on sustainability for years and you can see the level of commitment through their investment in focused corporate roles for sustainability. HP Canada has a Head of Sustainable Impact who is engaged internally to make a difference at HP and is very engaged externally with partners to help them make a difference. We at SmartPrint work closely with HP as a sustainability Change Maker partner. The Change Maker designation gives us access to the vast set of tools HP has developed. HP has been recycling hardware since the 1980s and was one of the first technology companies to move toward improving the power consumption of their equipment supporting the Energy Star program. For more than a decade HP has also invested in a toner and ink supply return program to ensure the plastic and metal supply components are recycled and avoid the landfill. As we all know, climate change is not going to fix itself. Humankind has created this issue and there are leaders like HP that are doing their best to create awareness while doing their part with aggressive action and extending their reach with their business partners.
Earlier in 2021 HP Inc. shared its sustainability vision that includes measurable goals.

Here are some highlights from the plan:
Carbon neutrality and zero waste mark in HP operations by 2025

Net-zero carbon across the HP value chain (operations, supply chain and customer product use) by 2040

50% reduction in value chain greenhouse gas emissions, in specific areas by 2030

Reach net-zero deforestation

Counteract deforestation resulting from using non-HP paper in its products and print services by 2030

Carbon neutrality in HP's supplies business by 2030
There is demand for sustainable solutions in managed print services and it's great to see that many of our clients have this focus. As independent MPS experts, we've had requests to help to ensure that the new office and production print equipment we recommend is the most sustainable option while supporting their application. Through the process of completing fleet assessments and balanced deployment plans, we are helping clients to reduce their carbon footprint related to their office printing equipment and supplies with our managed print services programs. Here are some examples of the potential opportunities:
The best equipment for the requirement with power consumption, cost and sustainable supply chain

Supply chain decisions for consumables, ensuring that clients use original supplies from a manufacturer that has a focus on sustainable supply chain management and recycling makes a measurable difference. This also improves the long term uptime and longevity of equipment as well as user satisfaction

Implement a secure pull printing software to reduce wasted print jobs and the wasted paper that goes along with them; using the same tool also reduce paper consumption with business rules for duplex printing

Save money and energy consumption by upgrading outdated, aging print devices that use more energy and cost more to run and support

Find areas in their business to avoid print and move to digital
With 35 years of experience, SmartPrint's Managed Print Services experts can complete a full assessment with a future state plan to help your business optimize the print devices and print infrastructure while reducing your carbon footprint. We can provide measurable results for the sustainability leader in your business. Contact us to find out more.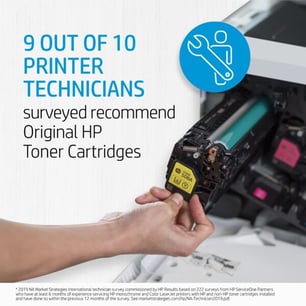 Sometimes what looks like savings can turn into a hassle. If you are running aftermarket supplies in your print devices, reach out to see how we can help to convert you to OEM. We typically find that we can help our clients make the change to OEM without impacting the total cost of ownership and the monthly operational cost to run the print environment. If you are currently running OEM supplies and are thinking about trying aftermarket supplies to try and save some money, there may be a better way to save! Reach out to talk to one of our MPS experts.

HP OEM supplies provide the confidence you can rely on for everyday printing. HP is committed to the environment by using recycled materials in new cartridges and offering a free recycling program from one of the 100 most sustainable companies in the world. Supplies also meet eco-label emission criteria to help maintain the air quality. Trust is also provided from the packaging to the chips to use supplies that protect your printer and your data. Lastly, peace of mind is provided in knowing that you are using HP OEM supplies.