Security is top of mind for IT departments
in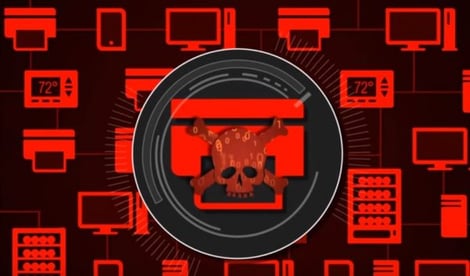 Canada for good reason. We had recently supported a situation where a client had escalated a service issue because of multiple service calls on a single print device. In this case, we found that a new HP Enterprise MFP that had recently been installed was in a constant reboot cycle, at some points of the day users could print to it, at other times it would constantly reboot on its own. Our client's IT team thought that the device had a serious issue with the firmware or internal system because it was a new device. After further investigation, we found that a hacker had targeted the devices IP with a denial-of-service (DoS) attack which is an attack designed to bring a network to its knees by flooding it with useless traffic. Their standard device configuration left some holes that we helped them close, and the problem was gone.
We had another client that had an older large workgroup multi-function print device that seemed to be running slow on the network, taking forever to wake up for users to scan or copy and printing slow, which of course was frustrating the users. After some testing, we found there was malware loaded onto the hard drive of the device waiting to exploit or possibly shut down their network. The cybercriminal had most likely already done some damage or stolen some information. Many Canadian companies have been targeted by malware that locks down their network and the only way to get it back is to pay a hefty ransom to cybercriminals.
We can't stress enough that it's time to take a serious look at your print infrastructure, the security capabilities of your current print devices and firmware and how to manage the environment moving forward to stay current on the best.
We have helped many of our clients upgrade their equipment to HP Enterprise print devices that can protect themselves against cyber attacks, and we have layered on HP JetAdvantage Security Manager as the print security console to manage device configurations and reporting. Watch this quick video to see an overview of the self-healing security features. Even with the investment in hardware and software to mitigate risk the business case from their current state costs to the future state has always been positive. More security protection with a lower cost of operation and better user experience is great management win.
Reach out for a free print fleet assessment and we will educate you on your risk and provide a simple plan to close the gap. With your MPS experts at your side, updating and securing the print infrastructure can all be accomplished with a simple as a service model, leaving your IT team to focus on other critical areas of the organization.