Is your print fleet out of control? Are your print vendor management and procurement processes becoming too complex and time consuming?
If you answered yes to one or both of these questions then it's time to consider working with a Managed Print Services (MPS) expert.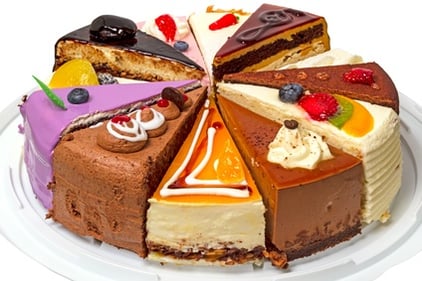 We consistently see organizations with office print environments that are a mess. There's little to no standardization or cost control over their print fleet, often due to the fact that they have been buying print equipment and services from a number of different companies.
For example: The office services team is leasing copiers from a copier manufacturer, and is working with a "copier rep" who is constantly selling the latest and greatest equipment and services that have all the bells and whistles that will of course save them money! The IT team is buying print devices from a large reseller, and the purchasing team is dealing with big box office supply companies to support the print environment for toner, service calls and whatever else they need.
In many cases, one department has no clear idea what the other department is doing. What complicates things even further is that organizations don't employ experts that can make strategic decisions on print services and equipment purchases. With the right type of print partner, organizations can save thousands of dollars a month, simplify vendor management and procurement processes and increase user satisfaction.
Consolidating office printing and imaging suppliers is a proven strategy that increases buying power, which in turn leads to reduced costs. Furthermore, vendor consolidation leads to the simplification and minimization of vendor interactions in the areas of procurement process and risk reduction.
By moving to one independent Managed Print Services partner that will manage 100% of an organization's printing and imaging needs, the following benefits can be realized:
1. Hard cost savings for equipment, software, supplies and services
A leading print partner is able to leverage their market knowledge with the right manufacturers to provide standardized pricing that is far better than the organization can negotiate on their own. This market knowledge is a huge factor in reducing capital and operational costs.
A balanced deployment of equipment with the right devices in the right locations to increase user productivity.
2. Reduced vendor relationship management and procurement costs
Managing procurement calendars with multiple suppliers takes time and focus; vendor consolidation simplifies this process.
Reduces accounts payable processes dramatically; often from having to deal with 100's of monthly invoices to 1 detailed quarterly invoice.
One simple web-based interface for the IT Helpdesk and/or Users to interact with, reduces training time and confusion when technical support is required.
3. Reduced risk and increased user satisfaction
One print partner / vendor / sales relationship means only one group of technical resources entering your premises to give control and standardized building access, and adhere to your non-disclosure policy.
One standardized process that eliminates finger pointing, resulting in the simplification of support processes for IT and users.
Through the assessment of print environments and the implementation Managed Print Services, SmartPrint has helped numerous mid-market clients reduce their print vendors from 5 or more down to 1, on average. In working with large enterprise type organizations, vendor reductions are generally more along the lines of transitioning from 30 print vendors down to 1.
Read this Case Study to see how this organization benefited from print vendor consolidation.
Many of these organizations initially had no idea that their vendor relationships were so out of control and that implementing print vendor consolidation would be so beneficial. The value of consolidating multiple print vendors down to one vendor, although hard to measure in soft cost savings, has been seen by C-suite executives as extremely valuable from a bottom line perspective. And from an environmental standpoint, the reduced administration and use of paper when working with one strategic print partner supports the reduction in an organization's carbon footprint.
Learn more or contact one of our print vendor consolidation specialists to see how imaging and print vendor consolidation can benefit your organization.