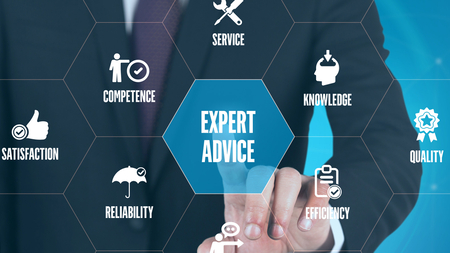 Having a managed print expert supporting your business can help you save money and decrease stress for your whole team. Your printer fleet is important for the completion of daily tasks. It's often the central hub of an office, where all documents flow in and out. If not managed correctly, it can also be a drain on company resources. When team leaders sit down with managed print experts, they can clearly map out the exact costs of their printing. This will help you identify things such as cost-per-page and know who is printing what in your office.
Here's why you should consider contacting a team of managed print experts!
More Accurately Break Down Your Costs-Per-Page
With printing, there can be many hidden costs that people are unaware of. There are several things to consider when calculating the costs associated with each print. Most importantly is calculating your cost-per-page. This can be done by dividing the cost of the printer cartridge against the page yield. If not done correctly, however, you could accidentally be costing your business an excessive amount of money.
On average, office workers print approximately 8,000 pages per year (Medium). Not knowing how much each one of those pages is costing you could cause over-estimation of supplies needs resulting in excess supplies inventory and waste. Managed print service experts will properly calculate the cost-per-page number for your office and manage your supplies inventory with just-in-time delivery by monitoring your print devices. Not only that, but they can also offer advice on how to reduce these costs altogether!
Save Money with Managed Print
The cost-per-page calculations are just one of the factors to consider when it comes to your print costs. There are also things such as paper costs, maintenance costs, and the costs of the machines themselves.
Managed print experts can help you discover more about your print fleet and give tips on how to save money on printing expenses. By streamlining your internal processes and reducing excessive waste, energy consumption, and supplies costs, and recommending the correct print equipment for your organization, managed print can reduce your operating costs by 30% (Key Digital).
Knowing and reducing these costs will help alleviate stress for you and your team. And lower costs aren't the only way that managed print can help decrease stress levels in the office.
Decrease Stress Levels for Your Team and IT
Print-related concerns make up 23% of all help desk calls (Key Digital), and it's often up to IT teams to resolve the issues. But IT teams have a ton on their plate and pulling them away from crucial tasks could mean risking the security of your important data. To avoid disaster, consider consulting with managed print experts instead. They can help you work through print concerns and even give tips on how to avoid them in the future.
There are also several ways that managed print experts can automate your processes, freeing up your team from time-consuming tasks. This can include maintenance and ordering of supplies. Instead of fussing around with the printer to troubleshoot a problem or worrying about low supply levels, your team can now focus on more engaging tasks.
Managed print experts have ample experience in reducing print costs and in offering printer advice to teams both big and small. They have the know-how to keep your print flowing and boost the overall productivity of your team.
Looking to speak with a managed print expert? Reach out today to connect with one of our trained managed print professionals.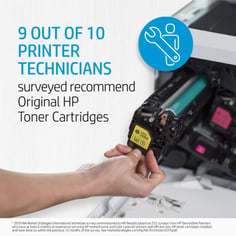 Sometimes what looks like savings can turn into a hassle. If you are running aftermarket supplies in your print devices, reach out to see how we can help to convert you to OEM. We typically find that we can help our clients make the change to OEM without impacting the total cost of ownership and the monthly operational cost to run the print environment. If you are currently running OEM supplies and are thinking about trying aftermarket supplies to try and save some money, there may be a better way to save! Reach out to talk to one of our MPS experts.

HP OEM supplies provide the confidence you can rely on for everyday printing. HP is committed to the environment by using recycled materials in new cartridges and offering a free recycling program from one of the 100 most sustainable companies in the world. Supplies also meet eco-label emission criteria to help maintain air quality. Trust is also provided from the packaging to the chips to use supplies that protect your printer and your data. Lastly, peace of mind is provided in knowing that you are using HP OEM supplies.